MyGateRemote
The most powerful Gate/Door/Anything Opening Solution available today
Our software solution with our wifi-based hardware is all you need
Connect to Gates, Doors and Garages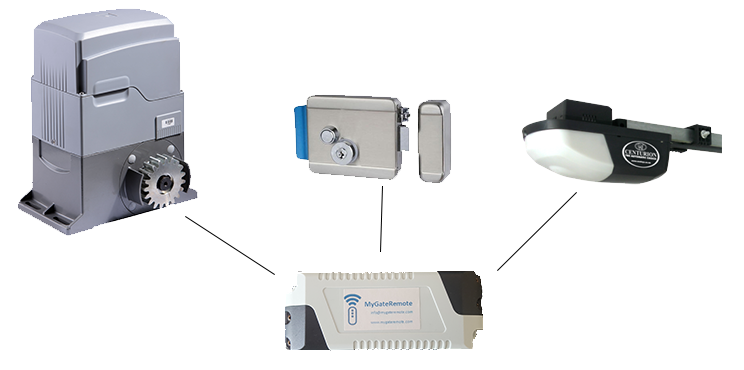 You will need one of our devices, you can order one here and this will be connected to the Entrance that you need to open, the device communicates via your Wi-Fi to the internet and connects to our Cloud systems. You can then use your smartphone, tablet or Web browser to communicate with our device. When you click on the Open button a command is sent via your Wi-Fi into the internet to our Cloud Systems and then a command is sent from our systems down to your MyGateRemote device which in turn activates the Gate motor or electronic lock.
Please note that our phone and web apps can only communicate with our devices. Please email us for more information.
About us
We develop solutions for the opening of entrances from a simple home to multi-unit complexes, Bed and breakfasts, hotels, businesses, warehouses, shopping centres and indeed, anywhere where controlled access is required.
Security is an issue and we enable Security control rooms to allow access to security personel in the event of an emergency
Best features
Why is it so great?
Simple and Secure, our devices connect to virtually any electronically controlled lock or motor and enable them to be controlled by a simple to use mobile application or web application
International
This product will work anywhere in the world.
Cloud Based
You will be able to access or allow access to your locks, doors, gates and garages from anywhere that you have internet access.
Safe
We have spent time making sure our product is secure.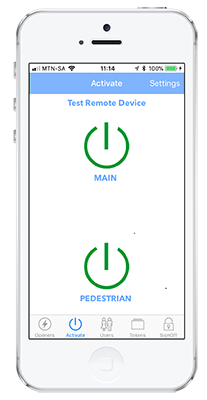 Beloved
Our Users love our product.
Rapid
The response of the application is fast.
Magical
When you use our product, your friends and family will think its magic.
Contact us